Amazon's Contract Cancellations Lead to Dismissal of Thousands of Drivers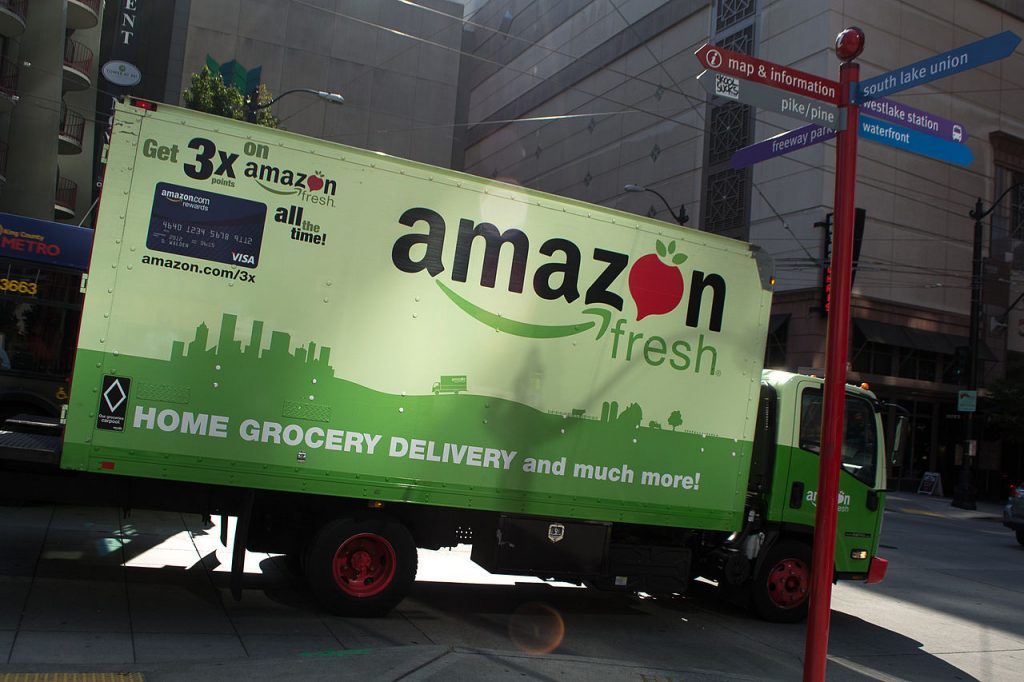 Around 3,200 delivery drivers are expected to be laid off when Amazon cancels its contracts with some logistics companies in the next few months.
According to Buzzfeed News, Amazon has already told at least eight delivery companies about its plans to terminate its contract with them. The logistics providers have informed workforce regulators that the cancellation will lead to the dismissal of at least 3,242 employees in April.
Transportation Brokerage Specialists Inc. (TBS), which has been operating since 2016, said that 900 drivers and employees will lose their jobs at offices located in California, Washington, Arizona and Oregon.
Express Parcel Service LLC, also known as Express Pack Service, revealed that almost 270 drivers and employees will be laid off from its various offices in Florida.
Delivery Force Corp., based in Kent, Washington, said that 272 drivers and office employees are going to be laid off from their office in the state. Around 47 other employees will be dismissed from the company's other offices.
Amazon pointed to safety and performance issues as some of the reasons for terminating its contracts with some of the logistics providers.
"Prior to launching the Delivery Service Partner program to empower entrepreneurs to build their businesses with Amazon, we contracted with a number of small logistics companies," an Amazon spokeswoman said in a statement.
"Some of these companies have not met our bar for safety, performance or working conditions, and we're in the process of exiting them from the program."
The online retail giant said that the dismissed employees can find other opportunities with Amazon partners. "We are planning for there to be zero or very little net job loss in these communities because nearly all impacted employees of these companies will have an opportunity to move into other delivery driver roles with Amazon partners," the spokeswoman added.
Carey Richardson, Amazon's director of transportation compliance, has previously admitted that it is unlikely for most of the drivers to end up working at the retail giant's other partners.
A driver who works for Delivery Force said that he got a job offer from another logistics provider. However, the job only paid $15 an hour instead of $17. "It just can't work," said the man, who wished to remain anonymous. "It's so sad. We had all these plans for our team … We had no clue until we got the letter," he added.
Delivery companies are usually offered some money from Amazon in exchange for signing a non-disclosure agreement following the termination of their contract. Some companies, however, have refused the payment.
Scoobeez, which employes 900 drivers, has refused a $1 million offer and is now challenging the contract termination in court. The firm declined to sign a new contract with Amazon saying the retail giant "would have taken a 5 percent haircut" on the delivery company's earnings.
More than 2,000 drivers have been laid off after Amazon canceled its contract with three other delivery companies last year. Investigations have concluded that the three companies were involved in accidents that resulted in deaths.
Last summer, Amazon marked 15 firms for termination citing employment lawsuits filed by drivers. Some drivers working with logistics firms have complained about poor working conditions and not receiving overtime pay.
Amazon revealed that it has partnered with 800 third-party delivery partners that employ 75,000 drivers. A company spokesperson said that over 300 new logistics companies have partnered with Amazon in the last six months, employing 15,000 drivers.