How To Stay Sane While Working From Home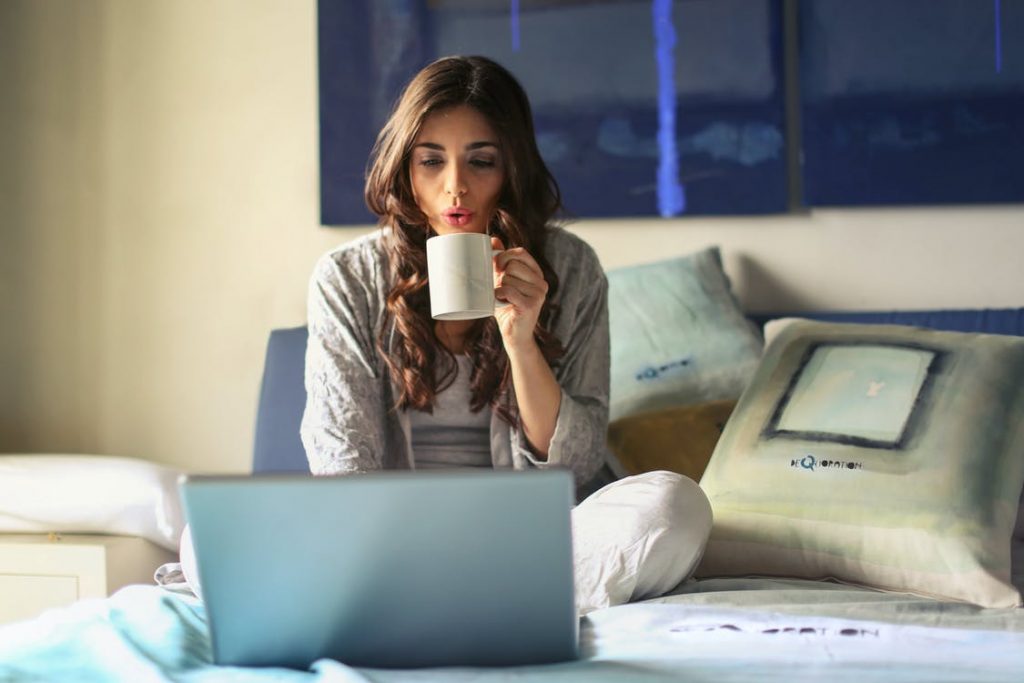 Working from home can either feel like a constant vacation or life imprisonment if you don't do it right. Although there are people who choose to work from home because it gives them work-life balance, there are still some who struggle to find that balance.
If you're a full-time home-based worker or planning to work from home, you might be worried about feeling stressed or feeling like you're going crazy, just staying home the whole day. But it doesn't have to be like that. Here are some tips to help you keep your sanity while you work from home.
Stick to a consistent schedule
Most home-based workers have full control of their working hours, so you can set which time you want to work. But given all the freedom, sometimes you tend to mix work, hanging out, and chores together, and you end up working more than you plan to. 
Even if you're working from home and have flexible hours, you have to set a proper working schedule for yourself and follow it consistently. This will help you achieve a work-life balance and also make you more productive.
Dedicate a space in your home for work
Not everyone has the luxury of space and money to build a separate workspace at home, but you can always improvise. Create a personal workspace, no matter how small it is. It can just be a desk where you can put your laptop or computer and of course, a comfortable chair because you'll be sitting most of the day. If you can, try not to work in the bedroom or living room because you might get distracted and also to create a work-break boundary.
Leave your workspace from time to time
Staying in the same place all day every day can make anyone crazy. So you should move around your workspace. Get up and stretch a little. Have lunch on your balcony. Go out and get a cup of coffee. Take a quick 15-minute walk. Don't stay static. Studies show that working out for even 15 minutes a day can help improve your mood. If you can, go out for different scenery, so you don't feel trapped inside your house.
Talk face-to-face
Even though most work from home jobs are online, you can still see your workmates face-to-face. Set video calls and video meetings from time to time. It can be once or twice a week or an end of month get-together. Engaging in video calls will help you improve teamwork and connect with your coworkers more. 
Video calls aren't supposed to be all work, too. You can do game day Thursdays, where you huddle together and play games. Or feast day Fridays, where everyone shows off their favorite meal and hang out for an hour. This provides more interaction and activity to employees and gives them the same feeling as office watercooler talks.
Take short breaks
Regular office hours include a couple of 15-minute or 30-minute short breaks and one-hour lunch breaks. Make sure you also observe those break times even if you're working from home. Give your mind time to rest and relax. Taking short breaks will also help increase productivity and boost your mood. Spend your break times scrolling through social media, doing some stretching, or taking a quick nap.
Make a To-Do list
Since you work independently, your results and productivity also depends on you. If you want to feel like you accomplish something every day, come up with a to-do list. Before you start working for the day, sit down, and make a list of all the things you have and want to do for the day. Cross out each task as you complete them, and at the end of the day, you'll see how much work you've accomplished. Aside from helping you feel accomplished, it will also help you organize your thoughts and tasks. You can do this the traditional way with pen and a piece of paper or use notes, Slack, Trello, or similar sites.
Set house rules
If you live with your kids, family, or roommates, you have to let them know your working schedule. You don't want them interrupting you during a meeting or distracting you from doing something, right? Avoid those instances by creating a couple of ground rules, like not talking to you from 7 AM- 9 AM because that's your call schedule. Or no hangout invitations before your 3 PM break. Doing this will help everyone in your house and also save you from distractions and interruptions.