Gold Soars Amid Fears Over Coronavirus Economic Impact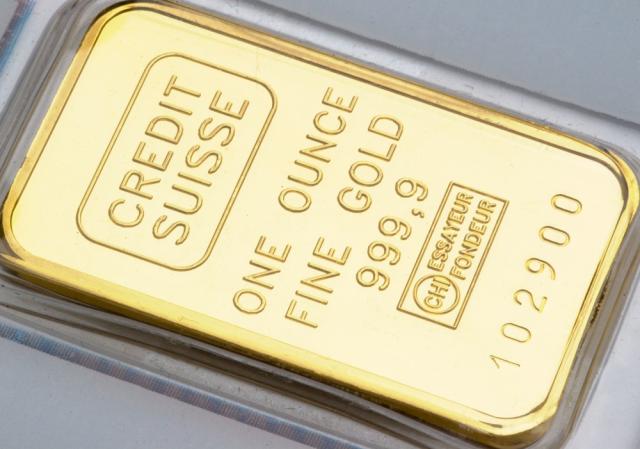 Gold prices jumped up nearly three percent on Monday as traders opt for secure investments amid the rising cases of coronavirus infections outside of China.
CNBC reported that the price of gold went up by 2.8 percent, its highest finish since February 2013, as stocks around the world dropped to their lowest levels since mid-2016.
MSCI's global gauge of stocks saw a three percent drop while the three major U.S. indexes shrunk by more than three percent, according to Reuters.
Bob Haberkorn, senior market strategist at RJO Futures, asserted that the concerns about the coronavirus has "spooked" the markets.
"The concern is not about the virus precisely, it is from the economic standpoint. The Dow Jones is down about 1,000 points, the bond yields are also lower," he noted.
The fears over the economic impact of the outbreak has reportedly caused a wide sell-off in stocks as well as other high-risk assets. Europe also saw the largest daily decline in its markets since mid-2016.
In times of economic uncertainty, many investors see gold and other assets like government bonds as safe investments.
Peter Spina, president and chief executive officer of GoldSeek.com, told MarketWatch that gold is "becoming a more widely desired currency again."
"Volumes in it is rising and gold markets around the world will be trading it increasingly more so as one of the world's most liquid currencies."
Spot gold rose 1.7 percent at $1,671.24 per ounce, while U.S. gold futures also gained 1.7 percent, settling at $1,676.6.
Spina predicted that gold will remain "extremely volatile" in the short term "as the uncertainties around the current global economic impact from COVID-19 keeps the fear and uncertainties in gold's favor."
He surmised that there is a growing price premium of $50 or more for the price of the precious metal due to the virus, but he clarified that it could disappear as soon as a vaccine is discovered.
Commerzbank analysts stated that the sharp increase in gold price is being followed by more Exchange-Traded Fund (ETF) inflows.
"Speculative financial investors have also increased their bets on rising gold prices significantly. However, this also means that the gold price upsurge is on shaky ground, so falls can be expected in the event of profit-taking," the analysts said.
The price of silver also rose by 1.6 percent to $18.75 an ounce, reaching its highest price since September at $18.90. Other precious metals, however, did not see similar gains. Palladium was down 3.3 percent to $2,613.59 per ounce, while platinum dropped 1.1 percent to $962.72.
The International Monetary Fund predicted on Saturday that the coronavirus epidemic would likely slash the global economic growth by 0.1 percent this year.
Economists have surmised that the U.S. Federal Reserve could be forced to cut interest rates in response to the economic growth concerns over the coronavirus.
The World Health Organization expressed concern about the number of coronavirus cases that have no known links to China, which has some 77,000 reported cases and more than 2,500 fatalities.
Italy, South Korea and Iran saw a sharp increase in infections, while Afghanistan and Iraq recently reported their first cases. The disease has spread to around 29 countries and territories outside of mainland China, with about two dozen fatalities.