Intuit Stocks Surge After Announcing $7.1 Billion Deal to Buy Credit Karma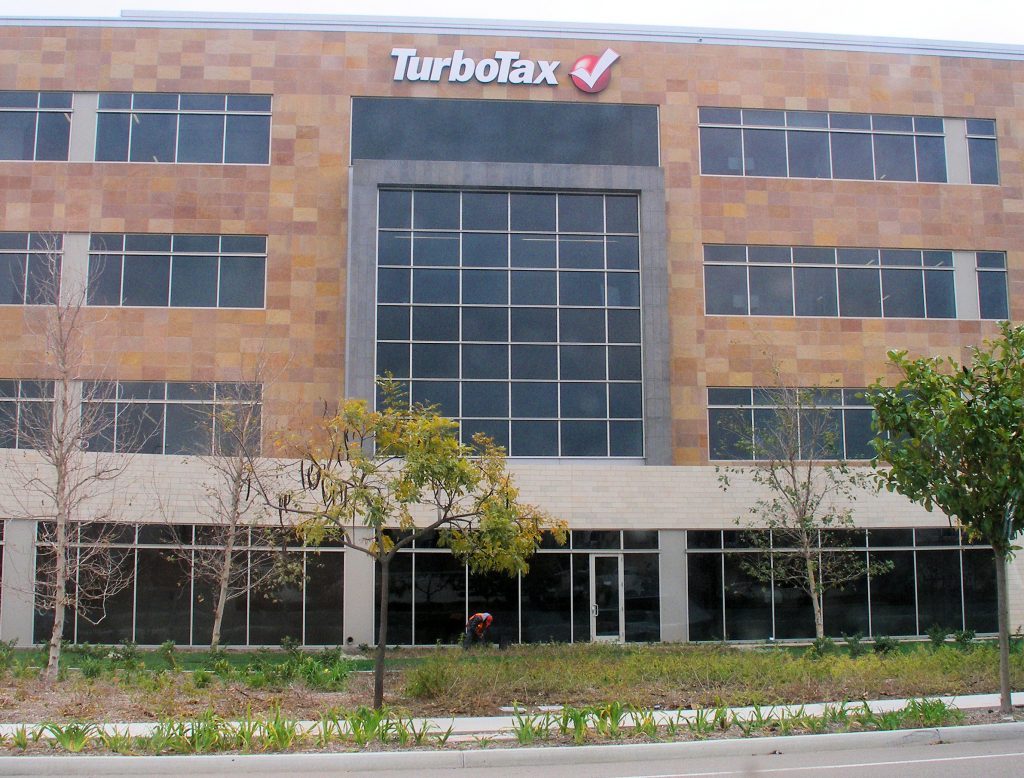 Intuit, the company behind Quickbooks and TurboTax, has announced a deal to acquire the startup personal finance site Credit Karma for $7.1 billion.
In a press release on Monday, Intuit confirmed the deal to purchase Credit Karma, which offers provides everyday consumers with information on credit cards and other financial products.
"By joining forces with Credit Karma, we can create a personalized financial assistant that will help consumers find the right financial products, put more money in their pockets and provide insights and advice, enabling them to buy the home they've always dreamed about, pay for education and take the vacation they've always wanted," said Intuit CEO Sasan Goodarzi in a statement.
Intuit shares were initially volatile but went up two percent after the announcement of the deal with Credit Karma. The financial software company said that it expects the deal to close by the second half of the year.
An analyst said that the acquisition could boost Intuit's efforts in improving its artiifial intelligence services. UBS analyst Jennifer Swanson Lowe said that Credit Karma's customer data would improve Intuit's efforts in creating AI, which is highly reliant on data.
Financial institutions have been increasingly hesitant to hand over customer data to companies like Credit Karma, but Goodarzi argued that "consumers are very much willing to consent for their data to be used for their benefit."
Credit Karma is also known for providing a free-tax-filing service that competes with Intuit's TurboTax. Intuit, on the other hand, offers a free credit-score-checking service called Turbo, which is quite similar to a tool provided by Credit Karma.
Intuit reiterated that the two companies aims to create a "consumer finance platform that works like a personalized financial assistant, helping consumers find the right financial products, put more money in their pockets and have access to actionable insights and advice."
Goodarzi told analysts that Credit Karma CEO Kenneth Lin will retain his position and the startup will remain separate from Intuit. Lin will be reporting to Goodarzi as he continues to lead Credit Karma in San Francisco.
Lin and his two co-founders started Credit Karma in 2007 after struggling to acquire his own credit score. The company's website has since gained popularity among Americans who want to improve their credit score before applying for mortgage.
The startup site reported a revenue of $1 billion in 2019, up 20 percent from the previous year, according the The New York Times.
Credit Karma's earnings comes from financial institutions that pay commission to the startup when a customer signs up for financial products based on personalized recommendations from the company's website.
The startup company claims to have as many as 100 million users, which include half of all millennials and a third of all Americans who have a credit profile.
The two financial companies said that they will focus on providing information to Americans who are struggling to keep track of their financial situations.
"We believe we can level the playing field for the most disadvantaged consumers in the financial system," Lin said.
The deal announcement came as Intuit released its latest quarterly earnings. The company's revenue amounted to $1.7 billion in the second-quarter of the fiscal year 2020 with an adjusted earnings of $1.16 per share, beating Wall Street estimates.