Megachurch Clears $46.5 Million in Medical Debt Of 45K families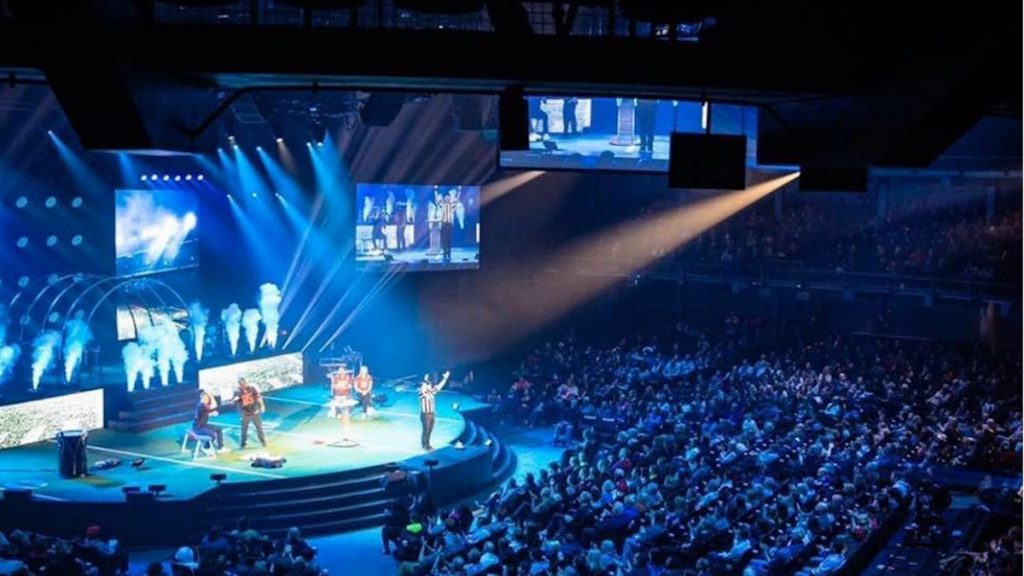 A megachurch in Cincinnati has partnered with a nonprofit to clear away $46.5 million in medical debt for more than 45,000 families in different states.
Crossroads church has collected donations from its congregants and other supporters to help families pay off their outstanding medical debt. The megachurch has partnered with the New York-based nonprofit RIP Medical Debt in its endeavor.
The fundraising campaign began in November when Crossroads Church senior pastor Brian Tome mentioned it during a sermon. Tome urged congregants to text "MULTIPLY" to 313131 to help "free others from medical debt," but clarified that it was not meant to be taken as a challenge.
"When we are in debt, a sin debt to God, we can't get our way out of the sin debt to God," the pastor said during the sermon. "Jesus comes and gives himself so we can pay off our sin debt, so we never have to worry about God hurting us for our sin."
Every dollar donated by the congregants wipes out $100 in medical debt. In less than two weeks, members of the church have donated enough to cover $46.5 million in medical debt.
RIP Medical Debt has tracked down the ZIP codes of donors so that it could pay for the debts of families living in the same community. Most of the donations came from Ohio, the nonprofit tracked down donations from other states as well.
Church officials said that it was able to clear away $42.8 million in debt for 41,233 families in Ohio. The church also paid $1.9 million in medical debt for 2,974 families in Kentucky, $1.5 million for 503 families in Tennessee and $200,000 for 136 families in Indiana.
Victor Martinez, spiritual growth site leader for the Oakley location, said that the campaign was a great analogy for what Jesus did for us.
"Jesus, before we knew who he was, he died for us, to forgive our debt," Martinez said. "And here, we don't know who these people are, and we are putting this money for their debt to be forgiven."
The church sent bright yellow envelopes to the families to inform them that their debt has been cleared. On Sunday, the pastor read a note from one of the recipients.
"I received this piece of mail in this bright yellow envelope and started to throw it away," the pastor read, as reported by Fox News. "But when I saw that it said your medical debt has been paid, I thought, 'seriously, wait a minute.' When I read it I got emotional – the person continued – because I have been so needing a break with getting my credit together. I really appreciate the gift."
RIP Medical uses donations to buy medical debt portfolios from hospitals and doctors for pennies on the dollar. Debtors can avail of debt forgiveness from RIP Medical if they are earning less than twice the federal poverty level and have a debt of 5 percent or more than their annual income.
Crossroads officials said they want to keep in touch with the recipients and provide them with the help they need. "We don't want this to be the last interaction that we have with them, but there are no strings attached," said Crossroads director of marketing Brennan Hill.
"We just hope that they understand who Crossroads is, what our heart is for the community, maybe set foot in one of our sites."
RIP Medical said that the campaign has been the largest amount of medical debt that it has cleared in its history. The nonprofit stated on its website that nearly $1.4 billion in medical debt has been paid off from its partnerships with other organizations.