This Is The Ultimate Guide To Traveling Without Overspending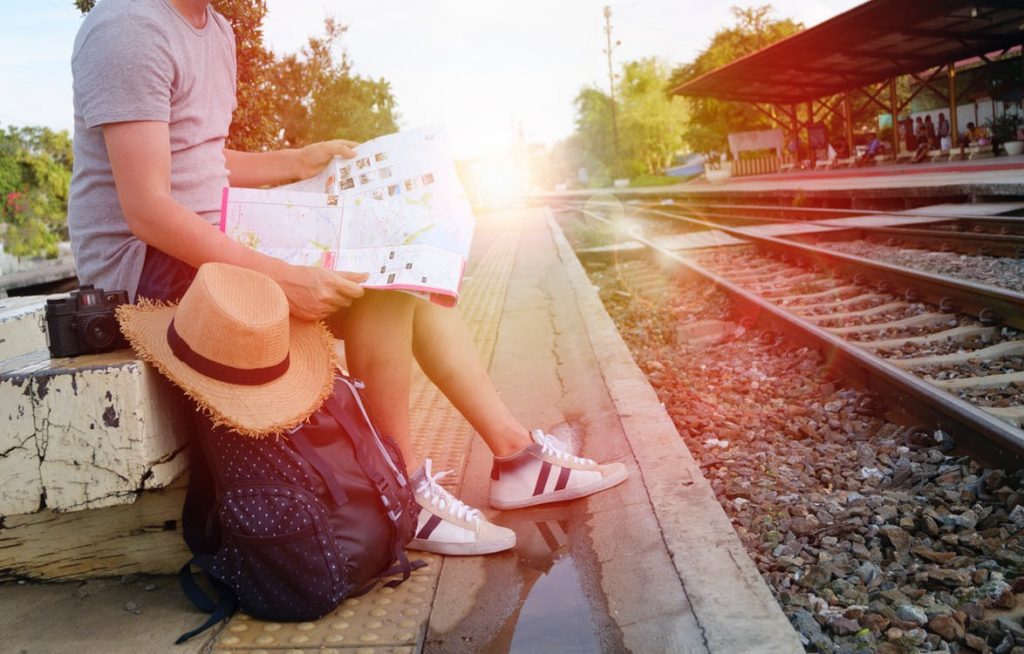 Been wanting to go away and explore the world? Don't be afraid of all the travel costs because there's always a way to enjoy your trips without sacrificing your entire savings account.
These days most travelers, especially the younger ones, label themselves "Budget Travelers," which literally means they travel on a budget. Which is good practice, if not the best. Some people think that going on vacation and traveling means splurging every single dime you have. But no, it doesn't have to be that way. You can travel as much as you want without giving your pockets a heart attack.
Here are some of the best tips and hacks to travel on a budget from pro budget travelers themselves.
Plan it out
Yes, spontaneous trips sound fun and great, until you think about how much money you could've saved if you just planned everything out first. No matter how excited you are to pack your bags and get on that plane to Europe, NEVER skip the planning stage. This is the part where you plot your itineraries and compare and contrast flight rates, room rates, and tour packages. Make sure to get the best deals, and the best time for planning is usually months before your expected travel date. So you don't have to deal with last-minute problems and fees.
Book your flights as early as you can
Thank God we get to live in the same era as airlines offering seat sales and discounts! Take advantage of their promos and package deals. The best way to score decently priced flights is to book as early as you can. And, always secure a return flight ticket. You don't want to be stuck out there in the middle of nowhere when you run out of dollars to buy a flight back home, do you?
Book your cruise early or…late
Just like airlines, you can score good deals on cruises when you book early. When you book cruises as early as six months before your trip, supply is high while demand is not as high yet, so prices are at a very appealing range. Then as you move closer to your cruise date, demand spikes up and so does the price. However, there are some cases where you get to the final weeks and days before the cruise, and as they're still filling in extra rooms and beds, you can score a pretty good last-minute deal.
Travel on off-peak seasons
Save a lot more by choosing to travel within off-peak dates. Flights, accommodation, and activities will be much cheaper than during peak season. Another perk is you can enjoy the places you're going to visit without too many tourists clogging down tourist spots. The downside of this though, is there may be some activities or places closed during offseason. But hey, there's always a way to discover new things.
Pack like a pro
Avoid packing the last minute because you will DEFINITELY forget something. Make sure you bring everything you need so you don't have to make unnecessary purchases abroad. No matter where you're headed, pack the most essential items like a pair of pants, a jacket, underwear, and sunscreen.
Be flexible with accommodation
If you're just going to use your hotel or Airbnb for like 10% of your time during your trip, then it doesn't have to cost a fortune. Find the best hotel and Airbnb deals that offer clean, accommodating, safe, and budget-friendly stays. You don't need to stay at a 5-star hotel to experience the best vacation, it's up to you to make the best out of your trip.
Plus, if you're traveling in big groups or traveling solo but open to sharing rooms, Airbnbs and hostels are the best picks for you. Because unlike hotels where they have a set price and a strict maximum number of people per room, BnBs and hostels offer more flexible lodging arrangements.
Don't splurge all your money on food
I know food is one of the best things about traveling, but it's also the main culprit behind going overbudget. I'm not saying don't spend anything on food, but just make wise food choices. If your hotel or lodging offers complimentary breakfast, no matter how grand or simple that is, take it. Breakfast is the most important meal of the day, after all. If you can't decide where you're going to eat, use the internet! Search for the best cheap places to eat nearby. And just because you're on vacation doesn't mean you always have to eat out in cafes or restaurants. Try cooking every once in a while and you could save a good couple of bucks.
Also, live like a local, ask residents and locals where the best staple food is, they can be inside supermarkets, behind malls, or just two blocks away from the city center. Trying out local food and restaurants will not only save you heaps but will give you an authentic taste of the country you're visiting.
Don't be afraid to use public transportation
Exploring the city and using public transportation can be scary, especially in a foreign place, but this is the cheapest way you can go around. Stop throwing out money with long and overpriced cab rides. Research and familiarize yourself with their public transportation. Most public transport around the US and Europe are pretty straightforward, so no problem with that. But in Asian countries, train lines might be a bit tricky. No worries, though, because all their train and bus lines have English translations.
Earn while you travel
If you're planning on staying more than a couple of months in a foreign country or going backpacking through several countries, it's best to have a source of income. Working holidays have become very popular and in-demand over recent years, with lots of people living their travel dreams while still earning. There are lots of opportunities for part-time work such as if you're a native English speaker, you can teach locals English, or you can do surfing lessons, work at cafes or pubs, and if you have the skills, find freelance work online.
Negotiate and make friends
This works especially with solo travelers or couple travelers. To save on activity and entrance fees, it's better to go in groups. So put a smile on and start getting friendly with your fellow tourists. For sure, they're also looking for people to split the costs. You can also haggle and negotiate for discounts when it comes to tour activities and packages.
Bonus: If you're in love, flaunt it!
Not to be an eyesore or a source of jealousy for others, but sometimes, mentioning you're in your honeymoon, newly-engaged, or away for a romantic getaway to flight attendants, hotel managers, and waiters can lead to amazing surprises. Like first-class upgrades, free ocean-view upgrades, complimentary wine, and couples massages. The possibilities are endless. So if you're traveling with your beau, show it to the world.