Norway Wealth Fund Could Cut Off Four Companies For Carbon Emissions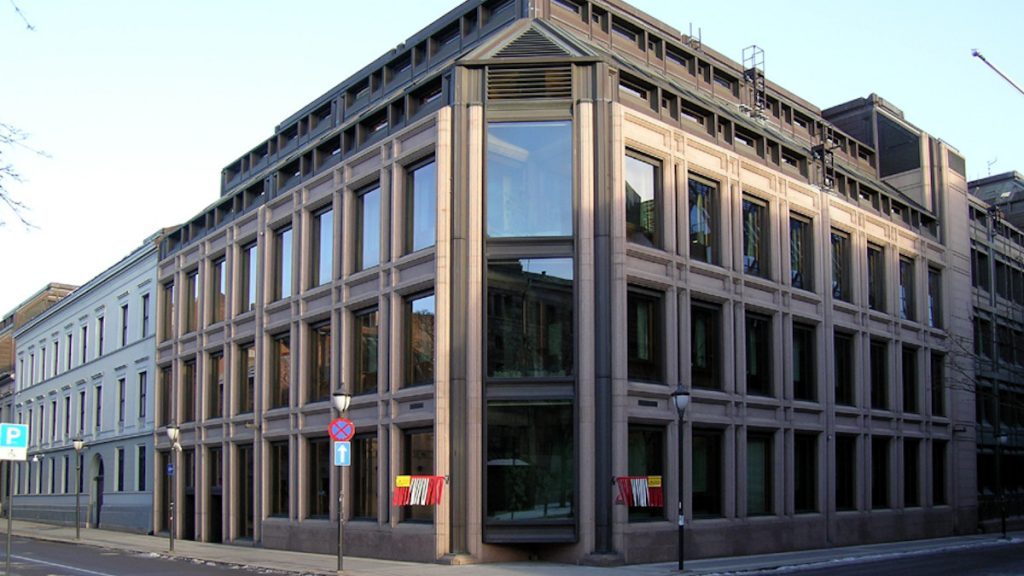 At least four companies could be put on probation or be totally excluded from Norway's $1 trillion wealth fund due to their carbon emmissions, according to the head of the organization's ethics wing.
The wealth fund's Council on Ethics has deemed the four companies, which are yet to be named, as "worst in class" after conducting an investigation on pollution from the oil, steel and concrete industries.
Johan H. Andresen, the chairman of the ethics council, has advised to fund to divest shares in the four companies. The wealth fund currently owns 1.5 percent of the world's listed shares.
"All of them were recommendations to exclude because we felt it was needed: they were cases that stood out," Andresen said in an interview.
The fund will not divulge the name the four companies until it has sold its shares. The central bank usually censures companies based on the recommendations of the ethics council. In some cases, the bank puts the companies on probation and give them some time to resolve the issues.
Norway's parliament forbids the fund from investing in companies that have poor human rights records as well as businesses that are involved in manufacturing nuclear weapons, landmines or tobacco.
In 2016, the ethics council included carbon emissions into its criteria for exclusion. Andresen said that companies should provide a plan on dealing with climate change if they want to avoid being excluded from the wealth fund.
"We will look at speed, time, capital spend dedicated. We want to see if they are walking the walk, Andresen said. The central bank is now looking into another company for using to much coal, the added.
Andresen told Reuters that the council is also conducting a probe on tech companies to determine if their tools are being used for "improper surveillance."
"We are not looking at intent but whether the products of companies are being used improperly," he said. "Artificial intelligence can be used to find cancer but it can be used for other things … We are looking for documentation as to whether companies know what their products are used for."
Andresen said that the council had already concluded some of its investigations and the fund could announce possible exclusions sometime this year.
"We are looking at the sharper end, where the norm violations are the most visible and where it is easier to establish the facts. George Orwell's 1984 is, to some extent, here. These are scary developments," he added.
The wealth fund has already blacklisted 68 companies for their dependence on coal. It has also excluded at least 65 other companies for various reasons based on the recommendation of the ethics council.
Meanwhile the wealth fund has commended some of Europe's top oil and gas firms for their pledge to adapt more environment-friendly policies.
The Royal Dutch Shell, BP, Total and other energy firms have promised to cut carbon emissions and become more transparent about effect of their operations on the climate.
"European oil companies have moved a long way, the clever detail and the comprehensiveness of reporting is quite different and much improved from what we saw a decade ago," said Yngve Slyngstad, the fund's chief executive.
According to US News, Norway's wealth fund owns a 2.2 percent share, amounting to $5.9 billion, in Shell and 2.34 percent share, worth $3 billion, in BP.
Slyngstad pointed out that the actions taken by the energy firms demonstrate that Europe is moving further along in the fight against climate change compared to other regions.