Photographer Mocks Panic Buyers, Uses Toilet Roll for Newborn Photoshoot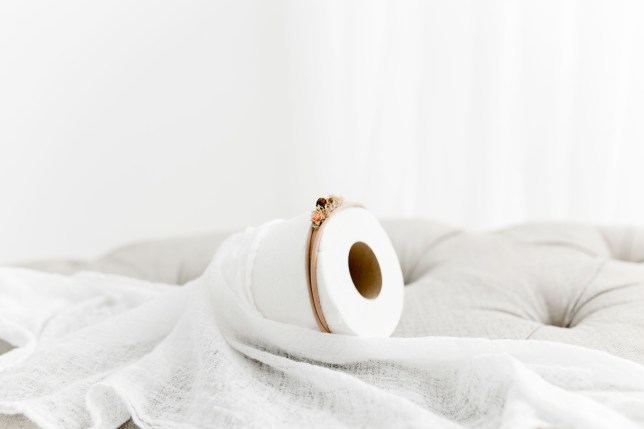 Sick and fed up with seeing people clamoring over toilet paper rolls in groceries all over the country, a baby photographer thought of a lighthearted way to poke fun at the coronavirus panic buyers.
Helen O' Brien and her husband Ben spent weeks scrolling through social media and watching the news hearing the same old thing: people were hoarding toilet paper.
The two haven't stockpiled toilet papers; they just had the normal amount because they couldn't see the point in stocking up toilet paper. Then, all of a sudden, a burst of inspiration hit Helen.
Helen said it all began with a lighthearted joke she said to her husband when she started to visualize her idea. The 32-year-old and her husband were just sitting on their sofa, watching the news, when she thought about how funny it would be if they did a newborn shoot with toilet paper since it seems like everyone treats it as something precious.
So 15 minutes later, they had everything set up in their studio. Everything is complete, the wardrobe, the cameras, the lights, the props, and of course, the precious subject—toilet paper rolls.
Posing with the "precious newborn"
She looked through her normal supply of toilet paper and searched for the prettiest one, the one with patterns and thin sheets. And to make it look and feel like a real newborn, she wrapped it in one of her tiny headbands.
Helen posed with the toilet paper rolls, wearing a soft white dress, and held the toilet paper ever so preciously, just like she would hold actual babies.
The husband and wife took a couple of shots and made sure they got the perfect ones. They owned Ivory White Photography, so they took advantage of their skills and equipment to make the mock shoot look as real as possible.
Hoping to make people smile
After picking out the best shots, Helen then posted their precious newborn shoot on her social media. She said she just hoped to make her followers smile amidst all the pandemic problems. But she never expected the public's reactions.
Everyone absolutely loved it! "I haven't had one negative comment…It's good to see some positivity coming from it – it's what we need at the moment," Helen said.
Helen shared her precious toilet paper roll photoshoot on Facebook, where it quickly garnered over 19,000 likes and shares.
Another photographer, Kristine Vacca of The Flash Lady Photography also got inspired and did a photoshoot of her own. She wrapped her precious toilet paper in tiny macrame seats and also tucked it in the cutest little bed. Vacca surely had a lot of fun shooting her newborn and even named her toilet roll Baby TP.