Chinese EV Maker NIO Reaches Preliminary Deal With Local Government for $1.4 Billion Funding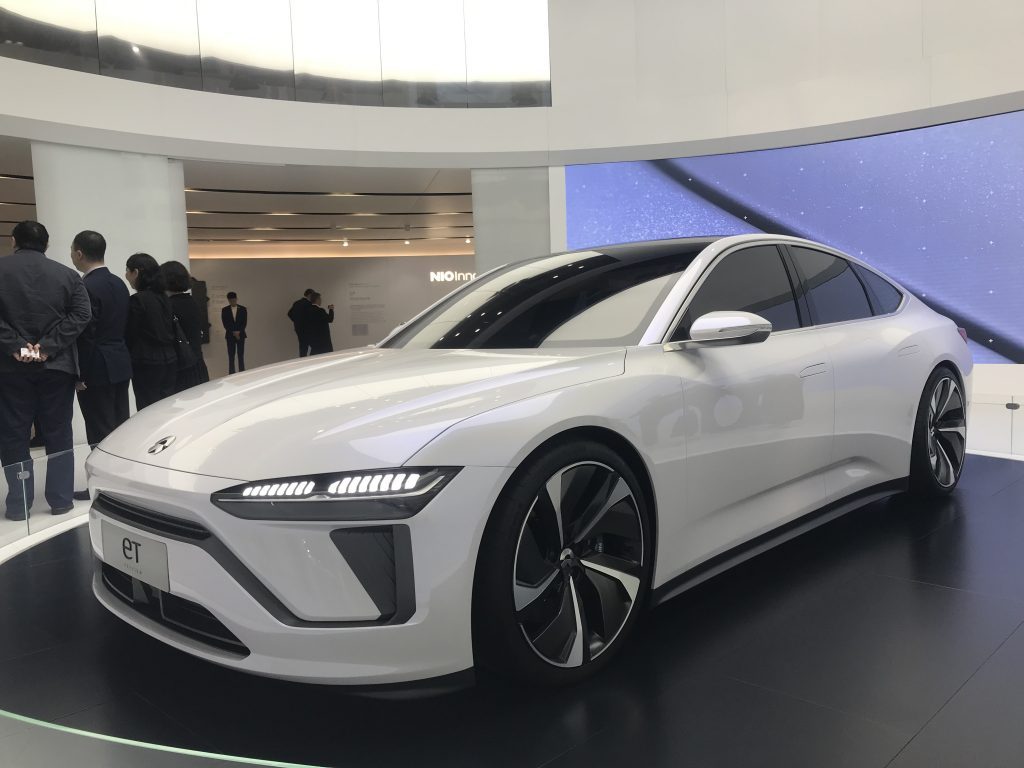 Chinese electric carmaker NIO has signed a preliminary deal with the Hefei municipal government in China's Anhui province to fund its operations.
NIO is expected to receive US$1.4 billion from the Hefei government after the deal is finalized in the next two months. Under the agreement, the company will be constructing its new headquarters in the city of Hefei.
A company spokesman said that NIO will also build new research and development facilities as well as new factories in the city as part of the agreement.
The New York-listed Chinese company has expressed plans to expand its operations as it establishes its business relationships within the region. Since 2016, NIO's ES8 electric sport utility vehicle has been manufactured by state-owned partner JAC Motors.
NIO been struggling to raise funds for its operations as the sales of electric vehicles dropped due to the economic slowdown. The company has also been affected by the Chinese government's decision to reduce subsidies to the electric car industry last March.
In December, the company reported that it did not have enough funds for continuous operations this year as it faces tough competition from Tesla.
The Chinese carmaker's massive losses has led to its decision to lay off thousands of workers and postpone its plans to build a new factory in Shanghai.
The coronavirus has also made a dent to NIO's efforts to beat Tesla in the market. Reports have indicated that NIO has delayed salaries due to the impact of the coronavirus.
In May, NIO announced that it was raising $1.4 billion from the state-backed Beijing E-Town, but the money did not arrive.
Earlier this year, Chinese media reported that Guangzhou Automobile will be providing NIO with $1 billion, but the real amount turned out to be less than $150 million.
The deal with the Hefei government is expected to yield results as it is built on top of NIO's partnership with JAC. The agreement gained extra credibility when local officials and JAC's chairman attended the signing ceremony.
NIO founder and chief executive William Li Bin said back in September that the company had already spent US$2.8 billion since its founding in 2014.
Earlier this month, both NIO and Tesla announced plans to raise capital. Tesla is aiming to raise $2 billion by selling shares while NIO is hoping to raise $100 million through convertible notes.
Some analysts have referred to NIO as the "Tesla-killer," but the U.S. carmaker has maintained its dominance in the EV market.
Tesla, which has a manufacturing base in Shanghai, continues to lead the industry due to its better battery technology and software.
NIO's shares jumped up by nearly 30 percent on Tuesday after it announced the preliminary deal with the Hefei government. Despite the deal, NIO is still expected to struggle with low demand for electric cars.
The China Association of Automobile Manufacturers reported that the sales of electric cars fell 54.4 percent in January.
Robin Zhu, an analyst at Sanford C. Bernstein Ltd., described the agreement with the Hefei government as a bailout, but it would ease doubts about NIO's funding.
"We think the news puts speculation around NIO's funding issues to bed — at least in the foreseeable future," Zhu stated in a report, according to Bloomberg.
"We remain dubious over the company's fundamental outlook, and remain concerned about Tesla competition. But the existence of a government backstop means the 'EV call option' thesis for investing in NIO gains some credibility."