Disney Parks Chief Bob Chapek Replaces Iger as CEO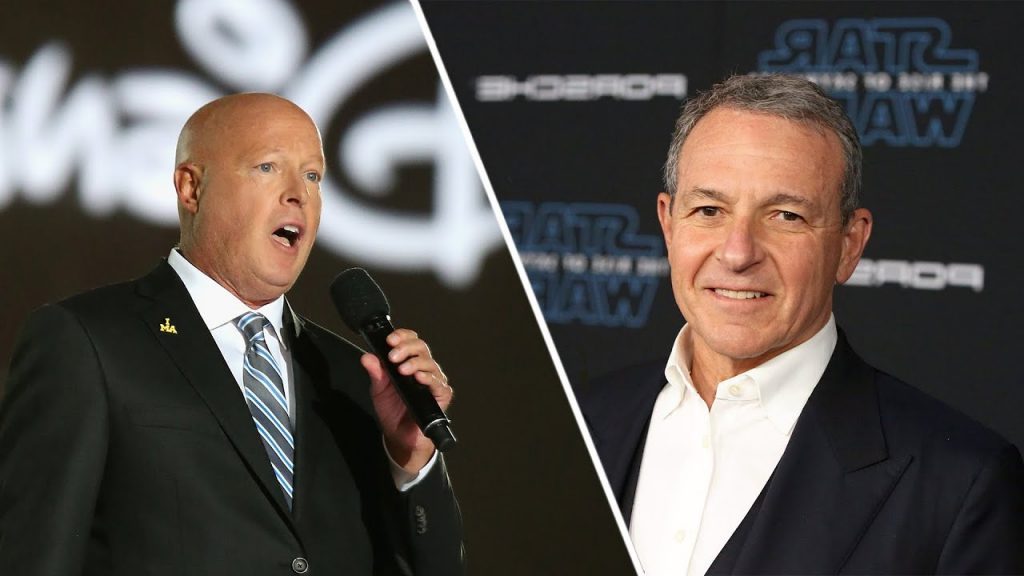 Walt Disney Co's (DIS.N) announced on Tuesday that its parks chairman, Bob Chapek, will be replacing Robert Iger as chief executive officer effective immediately.
Chapek had been serving as the chairman of Disney Parks, Experiences and Products since the position was created in 2018. As the new CEO, he is expected to oversee all the operations of Disney's businesses.
Before becoming the chairman of Disney's parks division, he served as president of distribution for the Walt Disney Studions and went on to lead the company's consumer products division.
During his tenure as parks chairman, he oversaw the opening of Shanghai Disney Resort, the company's first theme park in China. The new Star Wars: Galaxy's Edge lands at Disneyland and Walt Disney World was also created under his watch.
"Everything in my career has been a consumer-oriented business. That's where I played," Chapek said. "The idea that now I will be able to take that background and experience including everything I have done in consumer products and in our parks and now employ to a direct-to-consumer business feels like it is well within my wheelhouse."
A document filed with the Securities and Exchanges Commission revealed that Chapek will receive an annual base salary of $2.5 million as well as a bonus and a long-term incentive award.
Iger, who became Disney's CEO in 2005, will still be serving as the company's executive chairman through Dec. 31, 2021. He had initially planned to step down in 2018, but his contract was renewed in 2019. Last year, he announced his plans to depart in 2021.
Under Iger's leadership, Disney was able to acquire several major assets. In 2006, he oversaw the purchase of Pixar for 7.4 billion. Marvel was acquired by Disney for $4 billion in 2009 and Lucasfilm was acquired at the same price in 2012. In 2018, Disney won against Comcast in a bid to purchase 21st Century Fox.
In a call with investment analysts on Tuesday, Iger expressed his optimism about the latest changes in the company.
"We feel that this change gives us the ability to manage the company much more effectively … and enabling me to concentrate on what's obviously very important," he said, according to USA Today.
"It also sets up, we think, a great transition process that will lead to, basically, Bob taking over the company fully when I leave and at that point being far better versed in all the company's businesses and creative endeavors. It just made sense. It was that simple."
The sudden change in leadership comes as a surprise to some, but Iger clarified that a succession strategy has been in the works for quite some time.
Iger explained that the transition will allow him to focus on the creative side of the business. "With the successful launch of Disney's direct-to-consumer businesses and the integration of Twenty-First Century Fox well underway, I believe this is the optimal time to transition to a new CEO," he said in a statement.
"I have the utmost confidence in Bob and look forward to working closely with him over the next 22 months as he assumes this new role and delves deeper into Disney's multifaceted global businesses and operations, while I continue to focus on the Company's creative endeavors."