Find The Best Work From Home Job For You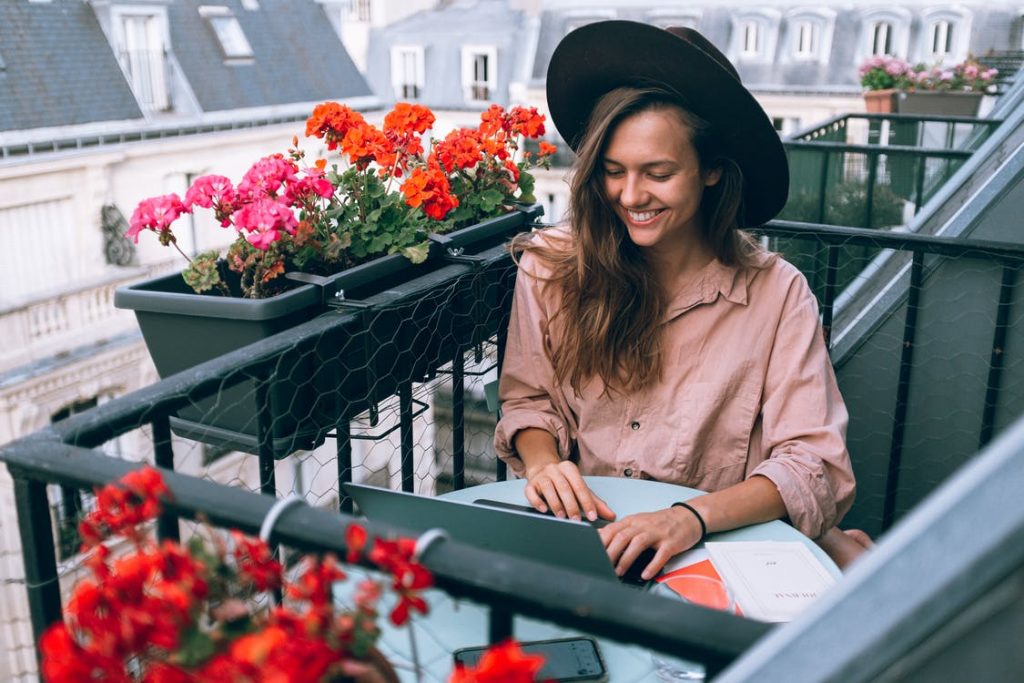 No commute. No annoying co-worker. Work in your pajamas all day, every day. Send emails and answer calls while lounging on the beach. Have lunch and snacks at any time of the day. Spend more time with your loved ones—these are just some of the usual benefits of working from home. Aside from walking away from the strict and straight 40 hours per week in a funless, colorless box that is your office, working from home has been attracting more and more employees lately because of these benefits.
Technology has allowed a lot of people to do their jobs away from traditional offices and in the comfort of their own homes. Before, only jobs in the technology niche were able to work remotely, but nowadays, a handful of businesses are exploring work from home options. And that means more opportunities for work from home job seekers like you. Find the best work from home job that fits your skills, talents, and needs and get ready to say goodbye to office life.
Social Media Specialist
Almost every business nowadays has its social media accounts. It's become the heart of most businesses today. So if you know the ins and outs of social media and are very familiar with boosting sales and follower engagements through the internet, then this is the perfect fit for you.
The usual job responsibilities of social media managers or specialists are to post photos, videos, articles, news, and products online. Then assess your audience's needs and wants and be able to convert customer engagement to sales. You don't need much experience in this field either, as long as you know how social networking works, and you're willing to explore the latest trends on the internet.
Translators and Interpreters
If you're bilingual or even better, multilingual, then finally, you can use that talent of yours to make good money. Translators are very in demand nowadays. With the popularity of the internet and online businesses, marketers have also tried to reach out to audiences and consumers outside their native countries. That's why they're on the lookout for fluent multilinguals.
Translators are usually hired to translate official documents in the government, technology, and medical fields. And because most businesses are branching out abroad, the demand for translators for websites and landing pages have also increased. 
Writers and Editors
There's always a need for writers and divine editors. Whether it's for actual books or online content, job opportunities are waiting for you! There's a variety of writing genres available online, from blogs, ebooks, teaching materials, features, product descriptions, SEO writing, and technical writing—they've got it. All you need is to find a good client who can fill your needs as an employee and, of course, as a writer.
Website developers and designers
Almost every company today has its own website, that's why web developers are needed more than ever. However, as working remotely means working independently and with very minimal supervision, companies are looking to hire developers with prior experience and impressive portfolios.
Teaching and tutoring online
In recent years, the demand for learning English as a second language has skyrocketed, and so has the need for teachers who speak native English. Tons of online schools and academies offer ESL (English as a Second Language) services to non-English speaking students. So if you have the knack for teaching students, especially kids, then you can explore this position.
Most students come from Asian countries like Japan, Korea, and China. Some companies require teaching certificates like licenses, TOEIC, and IELTS certificates, but some don't require much as long as you're a native English speaker.
Graphic Designers
In line with the rise of social media for businesses, the need for graphic artists has also gone up. If you know how to design logos, social media posts, websites, customized t-shirts, banners, and all that, then you're sure to find good opportunities. 
Transcriptionists
At first, you might think a transcriptionist's job is just a piece of cake, but you're totally WRONG. Being a transcriptionist is one of the most tedious and detail-oriented jobs ever. As a transcriptionist, you need to have excellent listening and understanding skills and fast and accurate typing skills.
They usually transcribe audios in legal, medical, or general industries. If you're not confident with your medical and legal knowledge, don't worry because your employer will make you undergo some training first to get you familiarized with technical jargon. Transcription companies look for individuals that can give them fast and foolproof transcriptions.
Tech and Computer Support
Tech and computer support is one of the top work from home jobs nowadays as most companies are in need of constant tech back-up. This position is also exposed to different niches and industries like technology, e-commerce, content marketing, and a lot more. Although this job requires a lot of technical knowledge and background, you must also be able to communicate with customers and audiences who are not as fluent when it comes to technical terms.