HP Fends Off Xerox Buyout By Boosting Share Buyback Program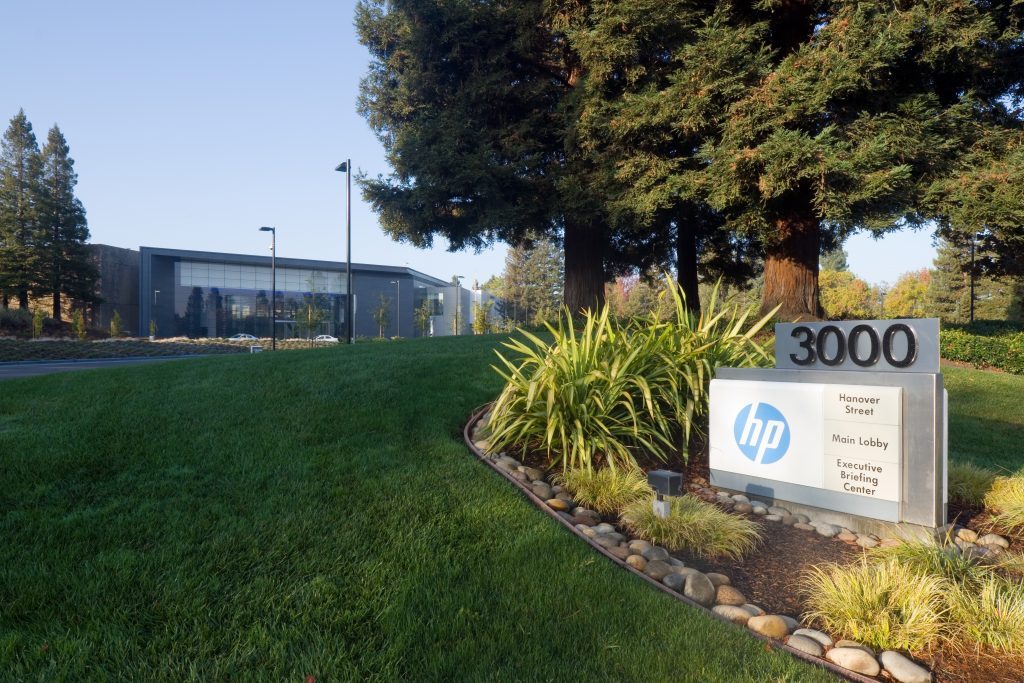 HP Inc. has announced that it will be expanding its efforts in buying back stocks in order to gain support from investors and avoid a take over bid from Xerox Holdings Corp.
According to Reuters, HP is aiming to raise its share buyback program from $5 billion to $15 billion. The computer manufacturing company also announced that it will be returning about $16 billion to shareholders over the next three years.
HP has been blocking acquisition attempts from Xerox since November, with HP executives calling the merger bid "flawed and irresponsible."
Enrique Lores, who took over as HP's CEO in November, said that the issues blocking the merger was a "combination of price, capital structure and an assessment of synergy."
Xerox has recently increased its cash-and-stock bid by $2 to $24 per share, but Lores lamented that the latest offer "meaningfully undervalues HP, creates significant risk, and compromises HP's future."
HP's fourth-quarter revenue amounted to $14.6 billion, which was slightly lower compared to the previous year. The company's adjusted earnings per share was reported at 65 cents, higher than the analysts' estimate of 54 cents. HP's shares went up six percent in extended trading on Monday following the release of the report of its earnings.
Xerox, which manufactures printers and scanners, has been considered by HP as its competitor in the printing business. Lores, however, contended that "there is no overlap between Xerox and over 90% of HP's business."
HP, which is worth four times larger than Xerox, said that it is expecting to direct $650 million of its cost savings toward its projected oerating profit growth.
The computer company aims to save $1.2 billion from its cost reduction program and another $1 billion from ongoing productivity improvements in fiscal 2022. The company increased its estimate of adjusted earnings per share to a range between $2.33 to $2.43 for fiscal 2020 and promised adjusted earnings between $3.25 to $3.65 by 2022.
HP complained that the Xerox bid had overstated the synergy possibilities that will be generated by cost reduction and productivity gains.
On Monday, Lores said that HP is "reaching out to Xerox to explore if there is a combination that creates value for HP shareholders that is additive to HP's strategic and financial plan."
"We do believe in the industry consolidation. In fact, we led the consolidation of Samsung's printing business a couple of years ago," HP Chief Financial Officer Steve Fieler said, according to Reuters.
HP stated on Thursday that the shareholder rights plan adopted by its board members "should encourage Xerox (or anyone else seeking to acquire the Company) to negotiate with the Board prior to attempting to impose some combination that is not in the best interests of the HP shareholders."
A spokesperson for Xerox told MarketWatch in an email last week that HP board members have adopted the "poison pill" in rejecting the latest bid.
"The HP board clearly adopted a poison pill because our offer is receiving overwhelming support from their shareholders," the Xerox spokesperson wrote.
"Regardless of what the company and its army of advisers announce Monday, we believe HP shareholders appreciate that the value we could create by combining Xerox and HP outweighs — and is incremental to — anything HP could achieve on its own."
"Despite the HP board's intention to deny shareholders the chance to choose for themselves, we will press ahead with our previously announced tender offer and electing our slate of highly qualified director candidates," the Xerox spokesperson continued.