Dow Jumps Up By More Than 150 After 1,000-point Tumble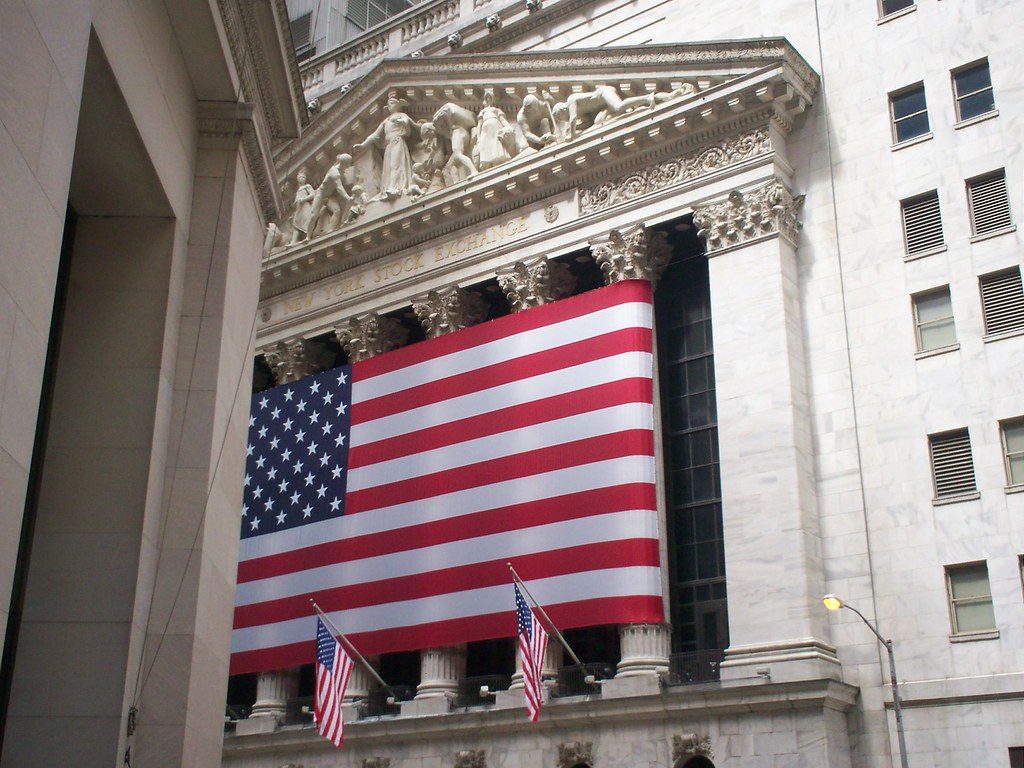 Futures on the Dow Jones Industrial Average has risen by 156 points on Monday evening after it plunged by more than 1,000 points, marking its third-biggest daily point drop in history.
USA Today reported that the Dow dropped 3.6 percent or 1,031.61 points on Monday, closing at 27,960.8. The 1,000-point plunge came amid worries about the potential economic impact of COVID-19.
Other major stock indexes also experienced a huge slump on Monday, showing a potential mood shift just days after stocks reached all-time highs.
Nasdaq took a 3.7 percent tumble to close at 9,221.28. The S&P 500 also saw one its biggest losses that same day when it fell by 3.4 percent, closing at 3,225.89. Monday's plunge wipes out all the gains made by S&P 500 and Dow in 2020. The last time all three major indexes fell by at least three percent on the same day was in Dec. 4, 2018.
Tuesday's stock market open, however, suggested that the stocks could rebound from the huge losses. S&P 500 futures reportedly gained 0.8 percent while Nasdaq Composite futures rose by more than one percent, according to MarketWatch.
Researchers at Bespoke Investment Group said that rebounds are not uncommon for the S&P 500 when it plunges by more than two percent, especially when the decline occurs on Mondays.
"Since March 2009, there have been 18 prior 2%+ drops on Mondays, and SPY has seen an average gain of 1.02% on the next day (Turnaround Tuesday)," the group wrote, according to MarketWatch.
The surge in coronavirus infections outside of China has aggravated fears of a global economic slowdown among investors.
Following a surge in cases in Iran, Italy and South Korea, investors opted to buy gold and U.S. Treasuries, while selling off riskier assets like stocks. Gold prices jumped up 1.7 percent on Monday, but went slightly down to 1.5 percent, closing at $1,651.80.
Traders expect that the news of infection rates from China, South Korea and Italy will hold sway over trading decisions.
"The huge jump over the weekend to various other countries has many reassessing 2020 growth estimates," said Ryan Detrick, senior market strategist for LPL Financial. "We could see quickly decreasing earnings and growth outlooks."
At least 231 new infections were reported in South Korea on Monday, bringing the total cases to 833. In mainland China, 409 additional cases were reported, bringing its total to 77,150.
Analysts have suggested that the spread of the virus could lead to unpredictable results in the market.
"Many investors remain complacent about the far-reaching impact of coronavirus, which is continuing to spread – and a faster pace," Nigel Green, chief executive and founder of financial consultancy deVere Group, said in a note. "This will inevitably hit financial markets and investors' complacency leaves many wide open to nasty surprises."
Diane Swonk, chief economist at Grant Thornton, have previously predicted that the U.S. economic growth could decrease by three-tenths of a percentage point in the first quarter due to the coronavirus. She has not completed her analysis, but she said she now believes that the virus could cut down the economic growth by as much as half a percentage point.
"It's causing an economic pandemic," she says. "We have a global reaction that's literally shutting down businesses."