Shake Shack Stocks Drop 13 Percent After Posting Disappointing Earnings Report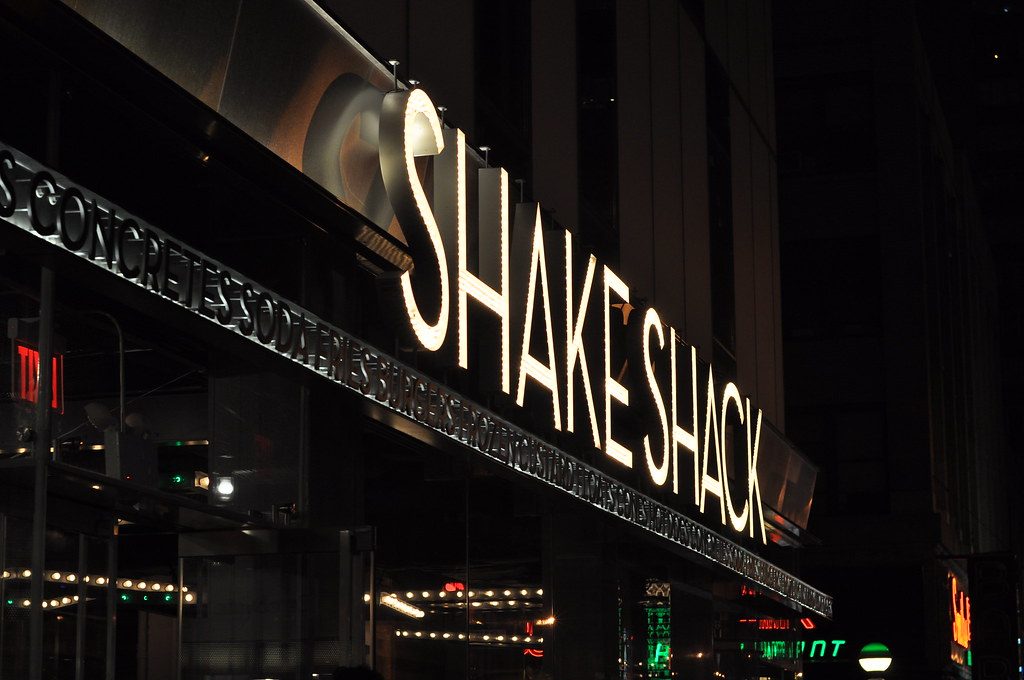 Shares of New York-based Shake Shack (NYSE:SHAK) took a dip on Monday after the release of the burger chain's fourth quarter earnings report.
The fast-food chain's stock fell by 12.74 percent in after-hours trading on Monday after the report revealed that the company performed lower than expected for the fiscal fourth-quarter.
Shake Shack reported a revenue of $151.4 million, well below the estimated $153.14 million. The report indicated a loss of 6 cents a share, which amounts to a net loss of $2.1 million. Same-store sales also went down by 3.6 percent in the fourth quarter.
The report also showed an adjusted earnings per share (EPS) of 6 cents, doubling the adjusted EPS of 3 cents in the same period the previous year. Last year, the company reported a net loss of $548,000 during the same period.
Randy Garutti, CEO of Shake Shack, said that the company's quick expansion in recent quarters could account for the weak same-store sales. In fiscal 2019, the company launched 49 new locations in the U.S. and expressed plans to open more stores across the globe in fiscal 2020.
The report showed that general and administrative expense amounted to 12.7 percent of the company's revenue, compared to 12.2 percent in the same quarter the previous year, according to The Street.
The company acknowledged that the weak sales may also be due to "less menu innovation" and the shorter holiday season in 2019. Other factors that affected the burger chain's profitability include higher commodity beef costs and higher dairy cost.
Shake Shack said it intends to improve its performance in the near future by forming new partnerships, investing in new locations and coming up with fresh ideas for menu items.
Garutti warned that the costs to the company's increased efforts could result in lower performance in the next quarters. The CEO, however, assured investors that these expenses would eventually pay off in the future.
"We recognize this level of growth and investment, at times, can have a near-term impact on same-Shack sales and other aspects of our financial performance, but we believe the company will ultimately benefit from this strategy over time," Garutti said in a statement.
"We are excited about our future and the significant runway we have ahead, as we quickly approach a billion dollars in total system-wide sales and build a company not just for quarters, but for years to come."
Shake Shack is expecting a revenue ranging between $712 million to $720 million in 2020, a 20 to 21 percent jump from $594.5 million revenue in 2019. Wall Street analysts have estimated the burger joint's revenue to reach $737 million this year.
Founded in 2004, the company has since 280 stores spread across 30 U.S. states and other countries. Analysts gave Shake Shack four "buy" ratings, 12 "hold" ratings and two "sell" ratings, and gave the fast food chain a consensus price target of $72.17.
"Looking forward, we expect 2020 will be another year of strong unit growth, domestically and internationally, with 40 to 42 new company-operated Shacks and 20 to 25 net new licensed Shacks. Beyond expansion, we believe this year will be defined by our innovation pipeline with focused investments across our digital products," Garutti said.