Virgin Galactic: Aspiring Space Travelers Can Now Pay $1,000 Just to Line Up For Flight Tickets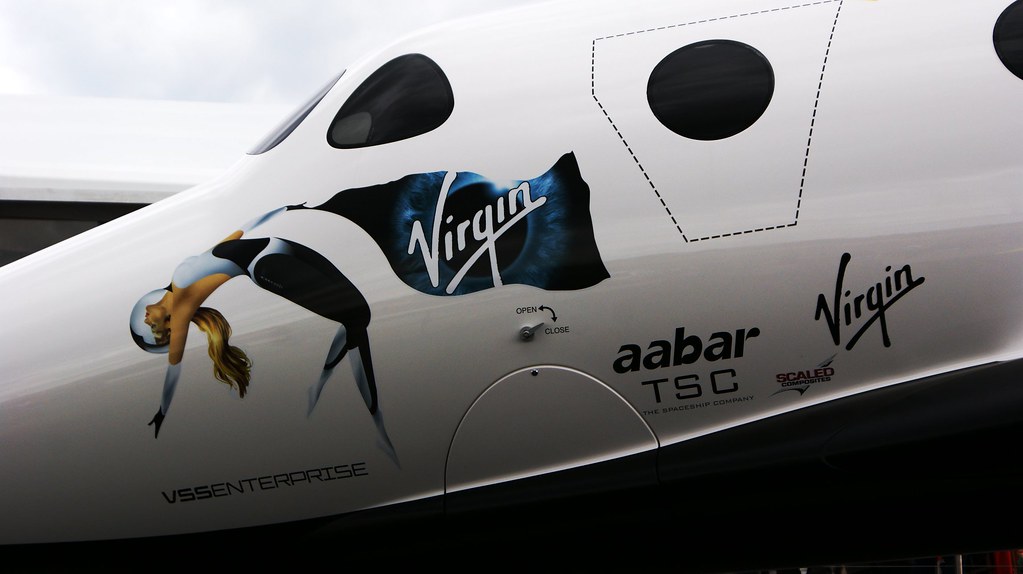 Spaceflight company Virgin Galactic announced on Tuesday that aspiring space travelers can now make a $1,000 deposit just to hold a line for flight tickets.
The refundable deposit will allow space travelers to hold a spot on the ticket line, but it does not actually guarantee a seat. When Virgin Galactic releases a new batch of tickets, the customers who paid the deposit will essentially be the first in line to be considered for the company's One Small Step program.
The new program is aimed at preparing customers who are serious about going to space. The deposit will be going towards the price of the flight ticket. Virgin Galactic has not disclosed the actual price of the tickets, but said that it will cost more than $250,000.
"By introducing One Small Step, we can efficiently identify those people we should be talking to, when reservations become available," the company said in its FAQ page.
"It also means that those who are serious about flying can rest assured that they will be contacted immediately when that happens."
Virgin Galactic, which was launched in 2004, said that more than 600 reservations already came in from customers in 60 countries. Nearly 8,000 online reservations were reportedly registered in a little over a year. The company had previously stopped offering tickets in December 2018, just after its first test flight.
The Daily Mail reported that Virgin Galactic will not release the new tickets until the first of the "founder astronauts" have been launched in to space.
The first 600 customers are expected to make a sub-orbital trip on the VSS Unity later this year or early next year. The ship and its launcher, the VMS Eve, is currently located in Spaceport America in New Mexico.
The tickets were initially priced at $250,000 when Virgin Started offering reservations. While the tickets are expected to cost more than the original price, the company assured potential customers that it is "striving to make the cost of travelling to space progressively more affordable."
Stephen Attenborough, Virgin Galactic's Commercial Director, said that the company is delighted to see the increasing demand for private space travel. The company said that more than 3,500 people expressed interest in flying to space after its first spaceflight in 2018. A company spokesperson said that the number has nearly doubled since that time.
"One Small Step allows us to help qualify and build confidence in our direct sales pipeline, as well ensure that those who are most keen to make reservations, are able to do so at the earliest opportunity," Attenborough said.
Virgin Galactic founder Richard Branson is expected to be on the first private space flight. The company said that plans for the first space flight could still change because some of the people holding reservations could still drop out.
"As this is the first time we have provided this type of opportunity for aspiring astronauts, we have designed the product to be flexible. We'll monitor take-up but expect this initial offer to be of limited duration," the company said.
Julian Ranger, an engineer and entrepreneur who signed up for a flight in 2007, said that he does not mind waiting. "We have been very well looked after by Virgin, they keep us informed and organise events for us all, we get together a lot and have become like a community," the told Daily Mail.
Virgin Galactic assured customers that new seats will be offered first to One Small Step registrants. "This will allow them to make the One Giant Leap to a confirmed spaceflight reservation and gain full membership of the thriving Virgin Galactic Future Astronaut Community," the company said in a statement.